"Jazz washes away the dust of every day life."
—Art Blakey
I really wish this statement was literal as it would have saved me time cleaning here in the studio this morning!
Tiff Hall and her gang were in again today working on her new album! Jesse Peters, Travis Switzer, Matt Atkins and Chris Nordstron arrived early and ready for their third day in studio this week. Illness invited itself on this project but regardless of their conditions the team pressed forward. I was very impressed by the scratch vocals Tiff laid though she has been under the weather. It just goes to show that this is a hard working group that faces the challenge of whatever obstacles, whether personal or corporate, come their way.
Jesse and Tiff have worked hard together to write some incredible new pieces that carry the soul of the jazz/R&B scene. Hearing the guitar, bass and drum tracks being laid throughout this week has me greatly anticipating the completion of this new album. Jeff is working hard with Matt to finish tracking as much percussion as possible before he leaves overseas and Tiff is working equally as hard to nurse her voice to full health for upcoming recording.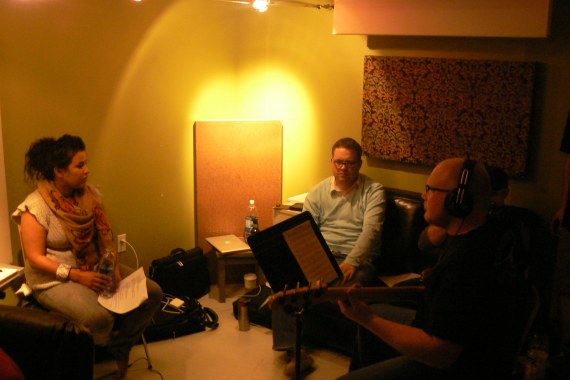 3 Responses to "Tiff Hall And Jesse Peters Teaming Up!"
Leave a Reply