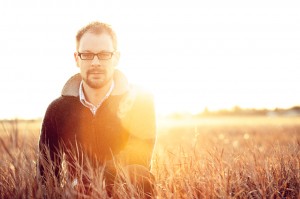 On His Own Two Feet – The Life of Harold Granger, is a biography written by Elaine Cust and narrated here at Phonetic Sound by Dawn Curran.  This is a delightful audio book about an "ordinary man who has lived an extraordinary life".
This book is about the small miracles that happen in everyday life. When Harold Granger was sixteen, polio changed his life, forcing him to relearn how to walk. From being imprisoned in an iron lung, he fought his way back to being able to stand on his own two feet.

A self-taught mechanic, inventor, innovator, businessman, and long-time lover of the Edsel, in 1952, Harold applied his mechanical know-how to building a very successful bus line.

From a single route, Harold's Bus Lines expanded as the demand required, providing daily transportation of thousands of school children who attended Camilla School in Riviere Qui Barre.

The book follows Harold's life as he grows up, faces the challenges of polio, builds his business, marries and raises a family, chronicling the ordinary events that make up his extraordinary life.

Elaine Cust, now a retired teacher in Red Deer, spent her early years in Riviere Qui Barre, living just down the road from the Grangers and babysitting their family when Harold's wife, Audrey, started driving her own bus route.
I have had the privileged of interviewing Elaine.  The following is part 2 of our conversation.
Part 2:
D: What message did you desire to communicate through your book?
E: I think the message is really expressed in the dedication. I think that in many
ways there are lots of people who are extraordinary in the way they live their
ordinary lives… in order to be a person to be admired you don't need to be the first
one to step on the moon or to be a rock star in front of millions. You just need to do
the best with what life puts before you.
D: How much of the book is true?
E: Virtually all of the book is true. The areas that I extrapolated a little are in the first
chapter where he is born. All the story details I made up but all the essential truths
are there. Except that I don't know if Clara Loyer could see into the future. But I
wanted to put in a sense of foreshadowing, that his life was not going to be an easy
life. I wanted to, very early in the book, to give the reader a sense of his spirit. That's
one place where I embellished the facts…
Then there is the spot in the book where it tells about lightning striking the church
steeple. I don't know that Harold was one of the men who climbed to the top to put
out the fire. That is possibly not true. What I wanted to do there was to give him a
chance to look around, both literally and metaphorically…
I don't know the name of the cleaning woman who helped him sit up…and similarly
the nurse who I called Ms. Running Footsteps was a composite of the nurses who
worked with him. I couldn't put every one of them in…So I made up a character
that I hoped embodied the qualities of the nursing staff that would have been really
helpful to him…
D: If you had to do it all over again, would you change anything in your book?
E: If I could have done it all over again I would work more on the last half of the
book. I feel that the story is more in pieces there and doesn't hang together as well
as earlier parts of the book.
What I've learned is that a writer will always want to go back and fix something…
The hindsight of seeing it out there for a year or so now enables me to look at it and
say, "Oh, I wish I could have done this or I wish I would have done it that way." But it
is the way it is.
D: What are some of your current projects?
E: At the moment I am working at researching the history of my family. I would like
to write about that. I have two daughters and three grandchildren. I think that it's
really important for people to know their family story. I think that we come from
our families in many, many ways so if you know some of the history of your family it
gives you a better understanding of who you are.
I don't think it's enough to know for example that our family came from Ireland
on my dad's side or from France on my mom's side. It's important to have a sense
of the story of our families. So what I want to do is to do the research to find out
specifically where my families came from on both sides. To know what life was like
for them in Ireland and in France. How they traveled and came to Alberta and to
where they settled and to write it as a story.
My plan is to research the bare bones – like names, dates, places – and then write a
story. I will find out what it was like to live in Ireland in the 1800′s in the area where
my dad's family came from. Using the names of my great grandfather and such, I will
make a story that I hope will show my children and grandchildren where they came
from.
D: Do you recall how your interest in writing originated?
E: My mom was really instrumental in fostering in all of us a love for reading… I
learned quite early the value of a story, of reading. From there, I think it was a very
easy step to think about doing my own writing. Writing is something I have always
loved. Putting a story down on paper has always fascinated me…
D: What was the hardest part of writing?
E: The hardest part, believe it or not, was putting it out there for people to read. I
really enjoyed writing. Sitting down here at my home by myself; just putting it down
on paper; that to me is straight enjoyment…
But when it gets to a point… where I have to share it with a much wider audience…
it gets a little bit difficult. I'm putting out there what I've done. People will like or
dislike it, approve or disprove. Once I put it into a book, I had to let go of it. In a
sense it doesn't belong to me anymore.
Copies of the book are available for $25. Audio book is $45.
To order copies of the audio book , contact Dawn Curran at
dawncurran@shaw.ca : Phone 780-458-6245
For more information about the book, go to Write Now at www.writenow.ca
E-mail: info@writenow.ca
Phone: 403-343-6971